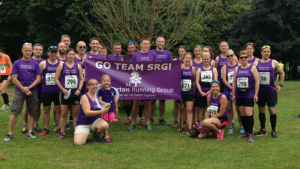 SHEPPERTON RUNNING GROUP
We supply shepperton running group with their running vests , t-shirts and hoodies. They started up in 2015 with just a few members but have grown steadily into one of the main running groups in Middlesex. The above photo is just a selection of their growing membership. We reckon it must be the purple vests  and purple tees that attract the attention!
The vests ,tee shirts and hoodies are made by the company AWDIS. In conjunction with their co-founders Steve and Andrea, we helped design their logo and made sure that the name and logo stand out prominently on all of their garments.
To see what we can do for your sports club or association, please contact us on
01932-769687
or drop us an e-mail at
shepperton running group, activewear shepperton, sportswear shepperton, printed sportswear shepperton, embroidered sportswear shepperton, printed sportswear middlesex, embroidered hoodies middlesex, embroidered  t-shirts middlesex, printed t-shirts middlesex, embroidered sportswear middlesex, hi-viz printed t=shirts, printed hi-viz.
---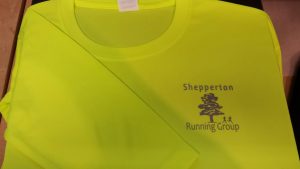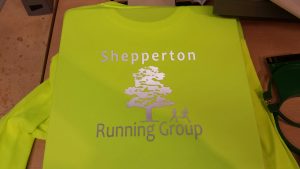 ---
HI-VIZ, POLO SHIRTS, FLEECE JACKETS, HOODIES, SWEATSHIRTS, APRONS, TABARDS, T-SHIRTS, RAINWEAR, BODYWARMERS, JACKETS, SPORTSWEAR, CORPORATEWEAR, CHEFSWEAR TROUSERS, BOOTS,
---
PLAN A WORKWEAR, 133 VICARAGE ROAD, SUNBURY, MIDDLESEX, TW16 7QB
WITH PLAN A, YOU'LL NEVER NEED A PLAN B
01932-769687