proscreens staff uniform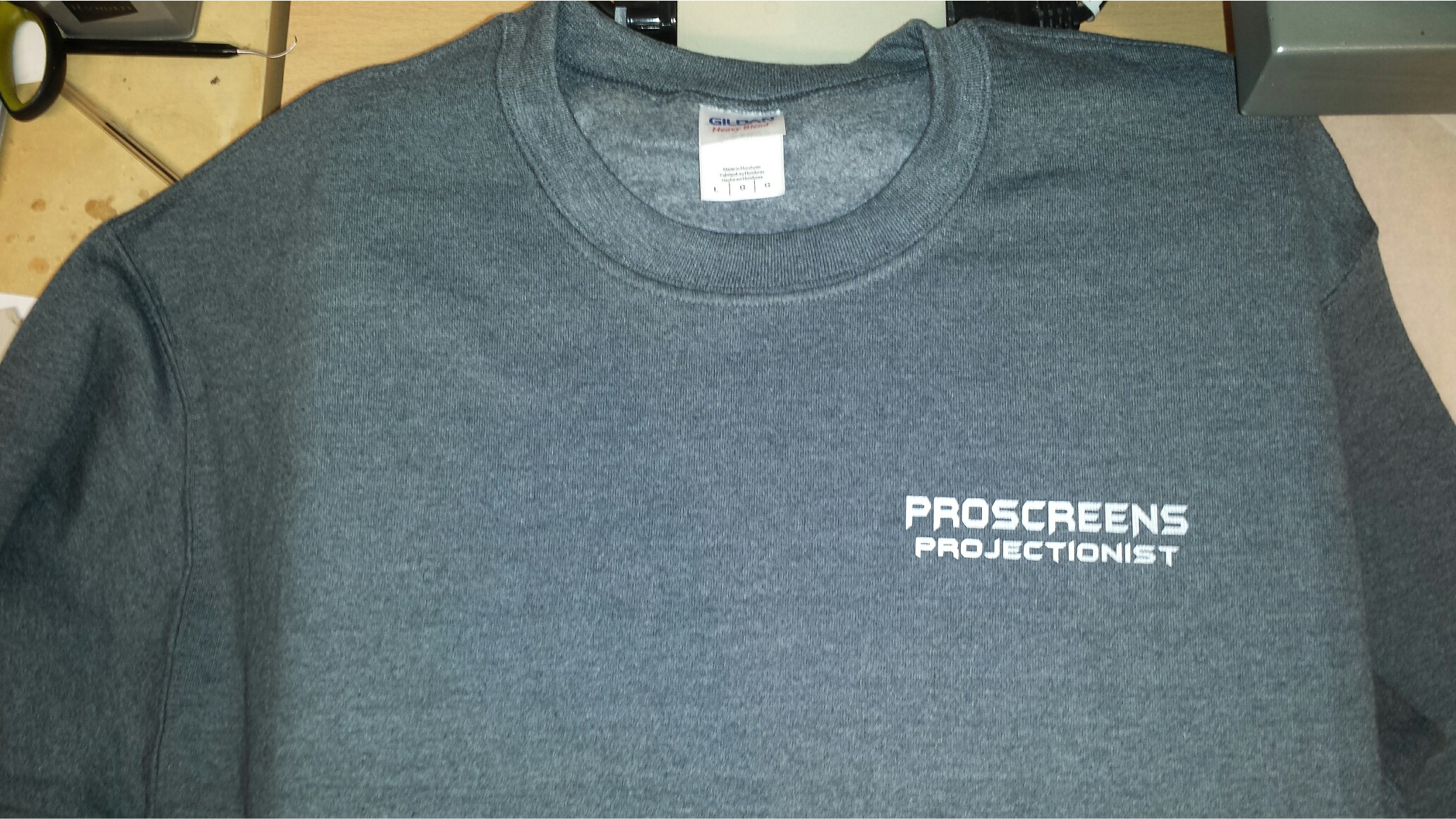 We provide Proscreens Audio Visual Hire with all of their staff uniform for their Middlesex Branch.
We have been supplying Proscreens with their workwear since 2010.
They have had jackets middlesex, polo shirts miidlesex, tee shirts Surrey and sweat shirts Hampshire.
Their workwear has been both printed and embroidered.
If you would like a quotation for similar products please click on the links below.
Printed or embroidered T-shirts
printed or embroidered sweatshirts
printed or embroidered hoodies
printed or embroidered fleeces
Proscreens, 60 Spelthorne Lane, Ashford, TW15 1UH, tel; 0845 309 6369
---
printed polos farnborough – printed workwear dorset – embroidered fleeces camberley – printed polos Middlesex
embroidered polos Middlesex – sweatshirts Surrey – fleeces Hampshire – polo shirts London – aprons Middlesex. – Printed polos London –
Printed polos Dorset – embroidered hoodies Heathrow – printed hi-vz Berkshire – printed hi-viz Herts
embroidered staff uniforms Sussex – Printed staff uniforms Hampshire – staff uniforms Bedfordshire – staff uniforms kent
embroidered overalls Hampshire – embroidered aprons Middlesex – printed tabards London – staff uniforms London
staff uniforms Farnborough – printed hoodies farnborough – embroidered hoodies farnborough – printed tee shirts farnborough
---
WE HAVE FOUND THAT IT IS QUITE DIFFICULT FOR OUR CUSTOMERS TO ORDER THEIR PRINTED OR EMBROIDERED WORKWEAR ITEMS WITH US, WITHOUT ACTUALLY TALKING TO US.
OUR CUSTOMERS ALWAYS HAVE QUESTIONS ABOUT SOME ASPECT OF THE DECORATION PROCESS, WHETHER ITS COLOUR/DESIGN/SIZE/PLACEMENT OR ANY NUMBER OF QUERIES.
WE STRONGLY RECOMMEND THAT IF YOU ARE INTERESTED IN ANY OF OUR PRODUCTS, PLEASE CONTACT US ON 01932-769687 WITH ANY QUESTIONS YOU MAY HAVE, OUR SALES TEAM ARE WAITING ON YOUR CALL. OR IF YOU'D PREFER, WHY NOT E-MAIL YOUR REQUIREMENTS TO US planaprinters@btconnect.com AND WE'LL GET STRAIGHT BACK TO YOU WITH A DETAILED QUOTATION WHICH INCLUDES ANY PRINTING OR EMBROIDERY CHARGES.
---
With Plan A you'll never need a Plan B
Plan A Workwear, 133 Vicarage Road, Sunbury, Middlese, TW16 7QB
01932-769687