EMBROIDERERY
EMBROIDERED BADGES – EMBROIDERED LOGOS – EMBROIDERED TEXT
Below are a few images of some of our customers embroidery. The images shown are club badges or embroidered company logos as they are being embroidered or as they are coming hot off the press!
We embroider all of our items ourselves on site. We do not farm out our orders to a third party, we make sure that ALL of our customers clothing is cared for throughout the decoration process.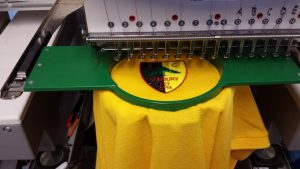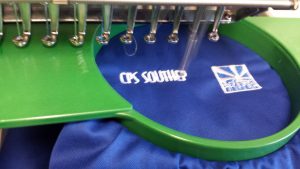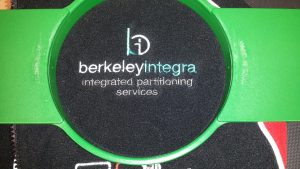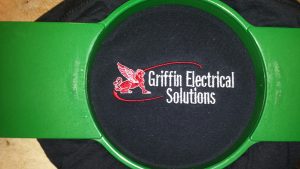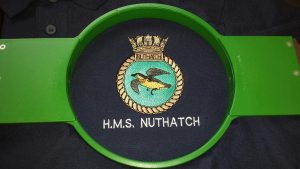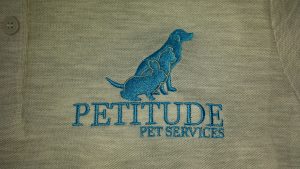 Top left is one the many  local football clubs that we supply, F.C. Sunbury. We also supply cricket clubs, basketball clubs, running clubs along with many other sports clubs and associations.
Top Middle shows one of the cleaning companies that we supply with their embroidered polos, embroidered tabards, in fact all ot their embroidered workwear, CPS southern. Look carefully, you can actually see the embroidery machine doing its thing!
Top right shows an embroidered fleece for our friends at Berkeley Integra. We also suplly them with embroidered polos and embroidered tee shirts.
Bottom left shows the embroidered logo of one of our newer customers, Griffin Electrical. They were originally based n London but have recently moved to Camberley in Surrey. We supply them with their embroidered Polos, embroidered beanies, embroidered fleeces, embroidered bodywarmers and embroidered hoodies.
Bottom middle shows a logo that we set up for the staff and crew From HMS Nuthatch. We supplied them with a range of embroidered polo shirts and embroidered rain-jackets.
Bottom right shows the embroidered logo for Petitude, a company set up to look after our pets. They provide a dog walking and sitting service but also serve the needs of all of our furry friends. Out in all weathers, they needed some tough workwear to protect themselves so we supplied them with a range of embroidered hoodies and embroidered jackets.


---

    
Embroidery, in our opinion looks at its best when its depicting a company logo or club badge which is traditionally placed on the left or right breast or even on the sleeves of our workwear. Embroidery suits some garments better than others. For instance, whilst fleeces can be printed, they look so much better embroidered, where as, T-shirts tend to look better if they are printed.
---
---
PLAN A WORKWEAR – 133 VICARAGE ROAD – SUNBURY – MIDDX – TW16 7QB
01932-769687
TO GO TO OUR DEDICATED WORKWEAR WEBSITE