PRINTED AND EMBROIDERED HOODIES
workwear hoodies
ZIPPED HOODIES – PULL-ON HOODIES – PRINTED HOODIES – EMBROIDERED HOODIES

We have a massive range of workwear hoodies to choose from.We supply hoodies for workwear, leisurewaer, sportswear or just simply to look good! Whether its a pull on, zipped,  ladies fitted or childrens we have the right hoody for you.
TO VIEW OUR FULL RANGE OF HOODIES CLICK HERE
We carry out all work at our Sunbury workshop/showroom. Unlike some of our competitors we do not farm out our work to a third party. Quite frankly, we just dont trust anybody else to carry out the work to our standards, All of our workwear is thoroughly checked before being dispatched. We make sure that nothing goes to our customers unless we are happy with the quality. Value for money is a given.
We keep our customers fully informed throughout the ordering process. Through logo design, to application onto garment, right through to our tracked delivery to your door. OH, AND WE PAY THE POSTAGE TOO!
For extra peace of mindand re-assurance, please check out our customer reviews on our testimonials page. Please feel free to contact our satisfied customers. Hopefully they'll only say nice things about us!
---
workwear farnborough, printed workwear hampshire, embroidered workwear middlesex, printed hoodies surrey, embroidered hoodies Berkshire, printed hoodies Dorset, workwear hoodies Kent, workwear London, zipped hoodies, printed hoodies Hertfordshire, printed hoodies Camberley, printed hoodies Aldershot, printed hoodies Basingstoke, hoodies with printing, Printed hoodies in Essex, printed hoodies in Sussex, printed hoodies in Herts, printed hoodies in Beds, embroidered hoodies in Kent, embroidered hoodies in surrey.
---
PRINTED AND EMROIDERED HOODIES
SOME EXAMPLES OF OUR CUSTOMERS HOODIES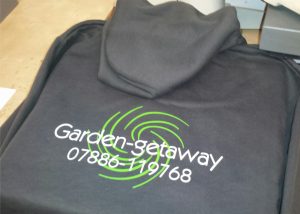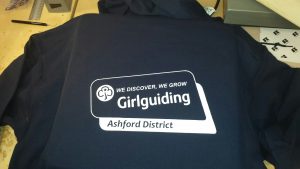 WE HAVE FOUND THAT IT IS QUITE DIFFICULT FOR OUR CUSTOMERS TO ORDER THEIR PRINTED OR EMBROIDERED WORKWEAR ITEMS WITH US, WITHOUT ACTUALLY TALKING TO US.
OUR CUSTOMERS ALWAYS HAVE QUESTIONS ABOUT SOME ASPECT OF THE DECORATION PROCESS, WHETHER ITS COLOUR/DESIGN/SIZE/PLACEMENT OR ANY NUMBER OF QUERIES.
WE STRONGLY RECOMMEND THAT IF YOU ARE INTERESTED IN ANY OF OUR PRODUCTS, PLEASE CONTACT US ON 01932-769687 WITH ANY QUESTIONS YOU MAY HAVE, OUR SALES TEAM ARE WAITING ON YOUR CALL. OR IF YOU'D PREFER, WHY NOT E-MAIL YOUR REQUIREMENTS TO US planaprinters@btconnect.com AND WE'LL GET STRAIGHT BACK TO YOU WITH A DETAILED QUOTATION WHICH INCLUDES ANY PRINTING OR EMBROIDERY CHARGES.
---
BRANDS
AWDIS – ANVIL – – BELLA & CANVAS – – DICKIES – FINDEN & HALES – FRONT ROW – FRUIT OF THE LOOM – GILDAN – KARIBAN –  RUSSELL – SOLS
---
PLAN A WORKWEAR – 133 VICARAGE ROAD – 133 VICARAGE ROAD – MIDDX – TW16 7QB
01932-769687
With Plan A, You'll never need a Plan B!